Mother's Day 'Me Time' Special
Preserved Flowers DIY Kit
Follow our step-by-step video tutorial guiding you how to create this beautiful arrangement, or create this floral piece with your Mom together to enjoy this special
Me Time moment.
On this very special occasion, we've designed this floral arrangement kit with preserved and dried flowers that no special care is required.  Preserved flower are fresh cut flowers which undergoes a unique preservation process.  Preserved flowers can last for over 2 years or more. 
Let's preserve your love for Mom and add a cute decoration for your home.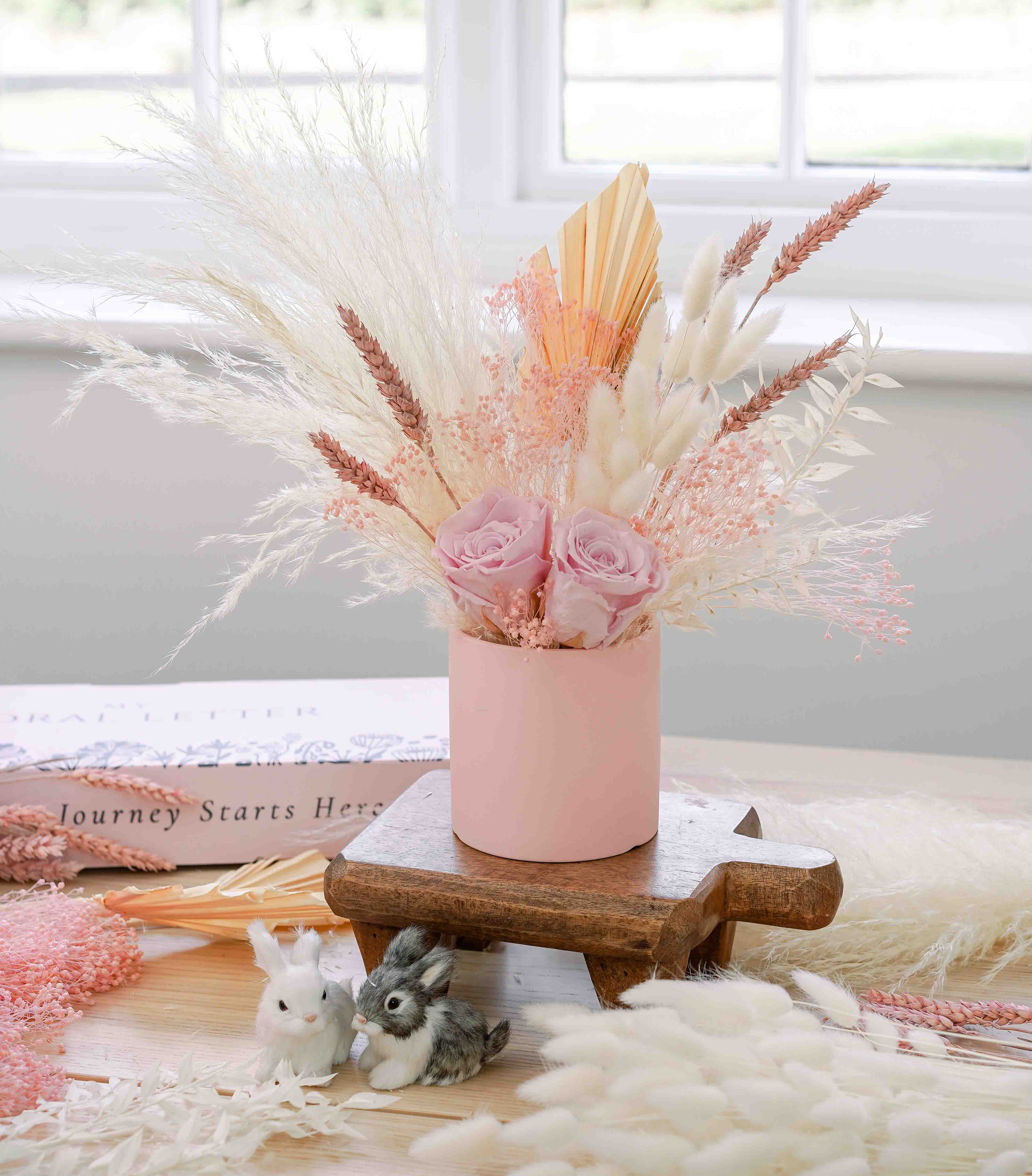 My Floral Letter Preserved Flowers DIY Kit
Price: $680 (Delivery fee included for HK only)
Excluding remote areas
Our kit includes:
Preserved Rose, Pampas grass, Palm Leaf, Ruscus, Broom Bloom, Bunny tail, Wheat, Vase, 
Dried flower foam, Wire, Mother's Day Card (while stock last), YouTube video tutorial
Product size: 46 x 35 x 12cm (including vase)
All orders will be deliver on or before 7th May. 
In case there is shortage of some flower materials, we will substitute with matching flowers of the same or higher value that will look great with the whole design.
Preserved and dried flowers care tips:
No water is needed.  Best to place them in a cool and dry place.  Avoid direct sunlight and heat.  If there's dust, just use a small brush to swipe away is fine, do not use a damp cloth.  With proper care, they can last for 2 years or more.